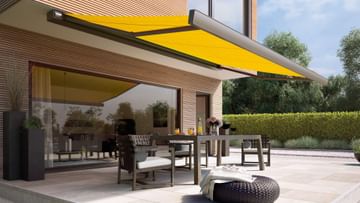 The Markilux 970 is a neat and chic awning with a range of options.
The Markilux 970 is a modern and feature packed awning which is also packed with style. The Markilux 970 can be ordered with a Shadeplus feature and LED lighting, and can span up to 6m width.
Measuring guides
We have an even bigger selection in out showrooms.
Speak to our experts about bringing your ideas to life