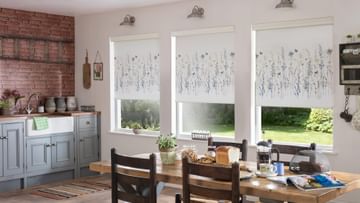 Made to measure blinds
Shop for beautiful, made to measure window blinds online with Reynolds. Simply click one of our product categories below and marvel at the huge range of colours and materials that are available. Professionally measured, made and installed by our expert team.
Measuring guides
We have an even bigger selection in out showrooms.
Speak to our experts about bringing your ideas to life
About our blinds
Reynolds have been famous for making and fitting stylish, high-quality, made to measure window blinds for over 30 years.
We have a blind for every window in your home. Available in a multiplicity of styles and colours, our blinds come in a variety of material, thickness and translucency. So whether you are looking for a blackout roller blind for a bedroom, a light-filtering venetian blind for a kitchen, a lovely vertical blind for a patio or luxurious roman blinds for the lounge, we have a beautiful solution for you.
We search far and wide to bring you the latest choices of material, concentrating not only on design but also on quality and durability. This means you can trust Reynolds to make you a stylish window treatment that not only looks great but is made to last.
Our range of blinds is huge with many options. Our trained advisors are in store or available for home visits to talk you through what is best for you, your home and your lifestyle to make sure that you are delighted with your choices.
Our most frequent questions
In the open position the shade measures 220mm deep. This may mean that the shade protrudes out of the reveal on some windows but it looks fine it is does. So long the vanes are inside the reveal when in the closed position it will look great.
Absolutely! Our remote control headrail system is compatible with Allusion blinds and makes the operation of opening and closing the blind effortless. This is an ideal choice for hard-to-reach areas and for those with limited mobility. The unique control options also make it possible to connect to smart devices.
You can have an Allusion blind with the vanes all sliding to the right-hand side or the left-hand side. You cannot have the vanes with a split pack. Unfortunately, tests have shown they don't look as nice when drawn across.
Yes, you can indeed part the vanes and walk through the shade. This is great if the kids don't bother to open it before diving out into the garden. This is a child-safe feature that will increase safety while also enabling you to increase privacy levels in your home.