Quality Made to Measure Blinds
We have something to suit every interior design choice within our collections. Plan your home design visit to appreciate the full range of materials, colours and textures available, or browse our online selection to start planning your dream home.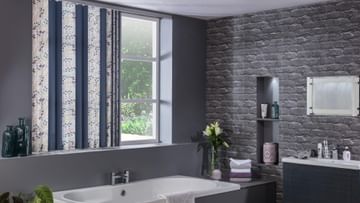 Exclusively
made to measure
Reynolds Blinds have been the one stop shop for window blinds, curtains, conservatory blinds, wooden shutters and garden awnings for over 30 years. Professionally measured, made and installed in your home or business by our expert team.
Find out more
Shop for Blinds
Shop for beautiful, made to measure window blinds online with Reynolds. Simply click one of our product categories below and marvel at the huge range of colours and materials that are available. Professionally measured, made and installed by our expert team.
Shop for Shutters
Shop for our beautiful plantation shutters online! Blending perfectly with traditional or contemporary décor schemes, wooden shutters elegantly control light, privacy and noise from the outside. Click the links below to see be inspired and to use our online estimator tool. Our shutters are professionally measured and installed by our expert team.
Shop for Markilux Awnings
Shop online at Reynolds for our beautiful Markilux Awnings. High quality combined with superb style - made to measure garden awnings from Markilux available at Reynolds Blinds. Click the links below to view our ranges of garden shade, and to use our online estimator tool. Professionally measured and installed by our expert team.
Shop for Curtains
Shop online for made to measure curtains online with Reynolds. We have been famous for making and fitting stylish, high-quality, made to measure curtains for over 20 years. Use the links below to view our online range of curtains, and to use our online estimator tool. Professionally measured, made and installed by our expert team.
Commercial Blinds
While they might look similar, our commercial blinds offer unique qualities that are not relevant to our residential division. We provide made to measure blinds for an commercial space.
Measuring guides
The key for made to measure blinds, curtains or shutters looking great is great measuring. Our guides below can help with this.
We have an even bigger selection in out showrooms.
Speak to our experts about bringing your ideas to life
Inspiration for every room
Be inspired and find products ideal for rooms in you home. Our links below give you advice about what to look out for when choosing products that are particular suitable for certain situations. And we have selected products for you to browse that have features specifically suited to the room use.
We cover the whole of the West Midlands from our showrooms in Birmingham and Sutton Coldfield, the whole of Oxfordshire and Berkshire from our showrooms in Oxford and Banbury. We also cover Worcester. What sets us apart from other blinds companies is not only our superior quality of products, but also our commitment to a fair and personal service. Our own team of window blind surveyors and blind installers are exclusively employed by us and fully trained. We can visit your home or place of work with up to the minute designs to suit all styles, and then just leave it to us to measure, make and install your perfect window treatment. We are a family run business, and we know the value of a truly first-class service. So please take your time to look around our site, be inspired to call us today and Relax with Reynolds.
We have something to suit every interior design style within our collections. Visit our showrooms or book a home visit to appreciate the full range of materials, colours and textures available, or browse our online selection to start planning your dream. Every blind is made to measure, ensuring a high-end finish to suit any luxury accommodation. Made to measure blinds and curtains ensure a perfect fit without compromise. And if you have awkward windows, such as an unusual bay window, you will benefit from our custom approach.
Made to order blinds aren't as expensive as you might think, particularly when you consider the longevity and durability of our blinds. Custom blinds can bring a home together and increase the value when the time comes to sell, particularly if you choose a long-lasting option like wooden shutters or garden awnings. For advice on support on the blinds that will help to increase the value of your home, visit our showrooms or request a no-obligation home visit.
Venetian blinds offer style and simplicity, making it easy to upgrade your home without breaking the bank. We offer venetian blinds in wood, faux wood and aluminium to suit your requirements and budget. Our vertical blinds offer the ideal blend of style and practicality. Choose from plain colours to sophisticated patterns to help enhance any interior. We offer fabric Roman blinds that will instantly upgrade your home with sumptuous fabric choices to elevate your window treatments. Roller blinds offer simplicity and flexibility, allowing you to upgrade your home decor in an instant.
Electric blinds make is easy and simply to shade or add privacy to your home. Operated by the push of a button or on a timer, they also offer security to your home whilst you are away. Our Perfect Fit blinds are ideal for bi-fold doors – they attach without screws and move with your windows. Our cellular blinds are energy saving helping to keep the heat in. Our Day and night blinds offer a splendid feature of giving privacy and vision for a variety of window types.
Our garden awnings are absolutely splendid and a superb addition to any garden. They are German made and made to a very high standard. Our curtains are all made to measure from a huge range of fabrics – made to measure, made for you.
Looking for a price indication? Why not use our blind cost calculator to help get an idea and then book a free consultation.
All of our made to measure blinds comply with the latest child safety requirements, with unique safety features to help keep all children in your home safe. We can also advise on blind placement to ensure it is as safe as possible for all inhabitants of your home. We are proud members of the British Blind and Shutter Association (BBSA) and fully support the Make It Safe campaign.
Flame resistant fabrics and materials are the ideal choice for a business or family home. This type of fabric will help to stop the spread of fire and reduce the risk of your window treatments contributing to a home fire. For business premises, this type of fabric is required by law.
We create custom, made to measure blinds that are suited to every room in the home. Find the ideal blinds for difficult rooms such as bathrooms and kitchens where moisture control is an issue. We also offer reflective backing blinds that help to keep a room cooler or warmer, depending on your needs. These blinds are ideal for a conservatory or south-facing room. And finally, get a good night's sleep every night with the help of our blockout blinds. Pairing blockout blinds with blockout curtains can help to eliminate the majority of outside light, ensuring you can get a good night's sleep and not be woken by the early morning sun.
Whatever your requirements, we can help you to achieve a harmonious and practical interior that suits your style and preferences. With a home design visit, we can recommend potential options to help you feel less overwhelmed by the choices available. Our professional surveyors will visit your home with samples for you to explore and all of the equipment we need to measure the space for blinds or curtains. If you choose to go ahead, your blinds can be delivered with fitting instructions, or our expert, fully employed installers can return to fit your blinds and ensure you know how to use them and care for them.
Made to measure curtains paired with matching tie-backs and pillows can instantly upgrade your home with minimal effort. If you're thinking about updating your interior decor and aren't sure where to start, our team can help at any stage in the process. From planning your initial mood board to measuring the space to ensure a perfect fit, Reynolds Blinds offers a comprehensive service that homeowners love.
Choose from sleek and stylish choices to bold contemporary colourways. We also offer bold and bright prints that children will love, or calming and serene choices to create a relaxing bedroom space. Classic and traditional styles sit alongside unique and eye-catching prints, offering something dazzling and unique for everyone.
Exclusively made to measure