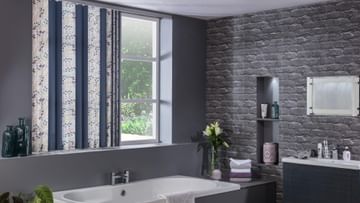 Exclusively
made to measure
Reynolds Blinds have been the one stop shop for window blinds, curtains, conservatory blinds, wooden shutters and garden awnings for over 25 years.
Find out more
Shop for Blinds
Shop for beautiful, made to measure window blinds online with Reynolds. Simply click one of our products categories below and marvel at the huge range of colours and materials that are available - all made to measure especially for you.
Shop for Shutters
Shop for our beautiful plantation shutters online. Blending perfectly with traditional or contemporary décor schemes, wooden shutters elegantly control light, privacy and noise from the outside. Click the links below to see be inspired and to use our online estimator tool.
Shop for Markilux Awnings
Shop online at Reynolds for our beautiful Markilux Awnings. High quality combined with superb style - made to measure garden awnings from Markilux available at Reynolds Blinds. Click the links below to view our ranges of garden shade, and to use our online estimator tool.
Shop for Curtains
Shop online for made to measure curtains online with Reynolds. We have been famous for making stylish, high quality, made to measure curtains for over 20 years. Use the links below to view our online range of curtains, and to use our online estimator tool.
Commercial solutions
With a very different life to domestic products, Reynolds commercial and educational products are designed to survive in the tough environment, whilst still performing the task specified for.
Measuring guides
The key for made to measure blinds, curtains or shutters looking great is great measuring. Our guides below can help with this.
We have an even bigger selection in out showrooms.
Speak to our experts about bringing your ideas to life
Inspiration for every room
Be inspired and find products ideal for rooms in you home. Our links below give you advice about what to look out for when choosing products that are particular suitable for certain situations. And we have selected products for you to browse that have features specifically suited to the room use.
The specialists in custom made window furnishings.
We cover the whole of the West Midlands from our showrooms in Birmingham and Sutton Coldfield, the whole of Oxfordshire and Berkshire from our showrooms in Oxford and Banbury. We also cover Worcester. What sets us apart from other blinds companies is not only our superior quality of products, but also our commitment to a fair and personal service. Our own team of window blind surveyors and blind installers are exclusively employed by us and fully trained. We can visit your home or place of work with up to the minute designs to suit all styles, and then just leave it to us to measure, make and install your perfect window treatment. We are a family run business, and we know the value of a truly first-class service. So please take your time to look around our site, be inspired to call us today and Relax with Reynolds.
A vast selection of blinds, curtains and shutters
We have something to suit every interior design choice within our collections. Plan your home design visit to appreciate the full range of materials, colours and textures available, or browse our online selection to start planning your dream home. Every blind is made to measure, ensuring a high-end finish to rival luxury accommodation. Made to measure blinds and curtains ensure a perfect fit without compromise. And if you have awkward windows, such as an unusual bay window, you will benefit from the custom approach.
Made to order blinds aren't as expensive as you might think, particularly when you consider the longevity and durability of our blinds. Custom blinds can bring a home together and increase the value when the time comes to sell, particularly if you choose a long-lasting option like wooden shutters or Venetian blinds. For advice on support on the blinds that will help to increase the value of your home, visit our showroom or request a no-obligation home visit.


Exclusively made to measure