Price Indicator
We think you will be pleasantly surprised at how reasonable the cost of fully made to measure blinds actually are from Reynolds. It takes just a few simple steps.
Measuring guides
We often get asked how much is a blind. Whilst that seems like a very straightforward question, it can vary so much. It depends on the window size, the blind style and the fabric chosen. But that being said it is still nice to have an idea on cost.Our new website now has a blinds cost calculator, to help you estimate the cost of your new blinds or plantation shutters. You can then request a follow up home visit to ensure they are measured and fitted to perfection.
How to use the blinds cost calculator UK
Before you begin, you will need a few items. We recommend using a tape measure to get accurate measurements. You will also need to have a rough idea of the blind type and fabric choice. You can try the blind cost calculator with lots of different blind materials to get an instant price and make your decision easier.
You will need to know the width and drop for your blind. You can measure blinds yourself, or us our home visit service where we will bring free samples of fabric to help you choose the right blinds or plantation shutters for your windows.
Here are our top tips for measuring for window blinds or plantation shutters for your home.
Step 1: How to measure blinds and window size
We have a huge range of window blinds, curtains, plantation shutters and garden awnings to choose from.
Our website aims to give you an idea of the cost of our products, you can customise your cost estimate with your widow size. You will have one of the windows below, please see our measuring guide for the best way to measure your window.
These are just some typical example to give us an idea of what window you are looking to cover. All of our products are made to measure so which ever your window, we can make the blind to fit.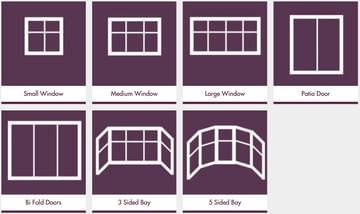 Step 2: Choosing your window blinds
These are some of our most popular products types.
If you click on the website navigation you will be able to choose the type of product you would like. We stock a wide range of window blinds for every style, including traditional and contemporary styles. Made to measure blinds offer complete flexibility for every room. And with our cost calculator, you know exactly what to expect. This will allow you to do a direct price comparison with different types of window treatments.
We have many categories to choose from, we even have an Inspiration Gallery if you are looking for fresh new ideas.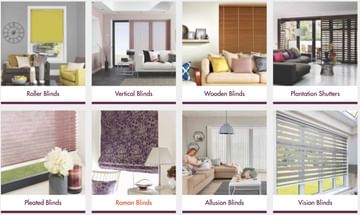 Step 3: Choose your fabric
Choose one or multiple options of fabric to get your estimate sent directly to you. Reynolds Blinds will be in contact shortly about your home visit. We always recommend seeing the material and colours in real life, as this will allow you to assess if they are suitable for your home.
Buying online is not always a cheaper option. Professionally measured, made and fitter blinds will exceed your expectations. Support your local businesses.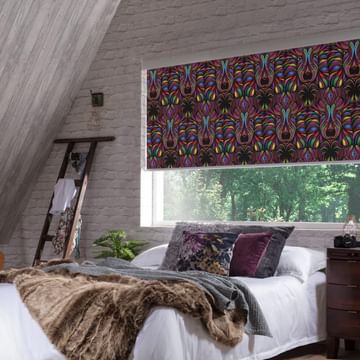 Looking for a price indication?
Start your blinds estimate today