Motorised Blinds with Reynolds
Using the latest motor, battery and App technology, motorised blinds and curtains from Reynolds offer convenience and security at the touch of a button.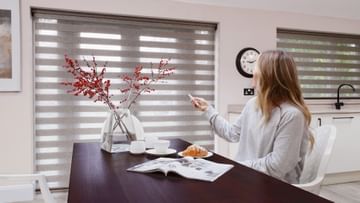 Reynolds offer motorised options for a wide range of our products. These currently include motorised options for most blind types, curtain tracks, conservatory and of course garden awnings.
With the use of advanced technology, our motorisation offering gives convenience and security at the touch of a button. With both wired and battery-powered options available, our motorised blinds can suit any home.
Wired solutions are blinds that are permanently powered, and are ideal for a home that is still in the renovation process. Whilst for the finished home we have our wire free battery operated options. Using Lithium technology these products are fitted without any need for wiring, and can last for up to 6 months between charges. And when charging is needed, it is quick and easy using a USB cable that we supply.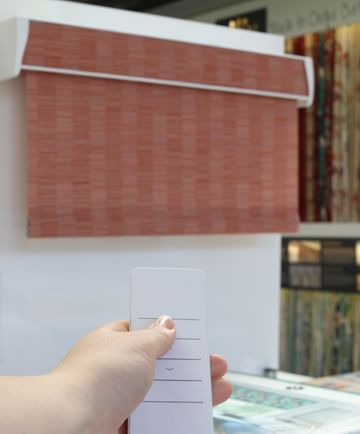 Our Motorised Blinds are frequently praised for how easy they are to use, and the boost in home security they provide. Not only are our blinds easily activated using our hand held remote control, we can also make them voice activated using Alexa, or be controlled from your phone using our smart app.
The app allows your motorised products to be set up to automatically open and close your blinds at the desired times and can even track the sunrise/sunset and adapt accordingly. Having set times for your blinds to open and close also greatly improves the privacy of your home - and all done as simply as setting an alarm on your phone!
With new technology, our motors are not only extremely quiet but are much faster than previous models. This provides a more responsive and efficient product to make your day-to-day life that much simpler.

To view our extensive range of products, visit us in-store and book your free no obligation consultation.
We have an even bigger selection in out showrooms.
Speak to our experts about bringing your ideas to life