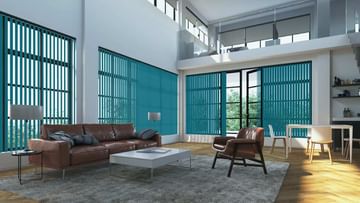 Window Blind Headrail Systems
The mechanism of a blind is often overlooked, but it is the part we interact with most. Our systems are specially designed to look great and work faultlessly
Measuring guides
The tracking that your vertical blind or Allusion blind operates with is a high quality, engineered combination of aluminium profile, steel brackets and precision molded components. Many companies do not tell you much about the tracking, but we do as we think it is as important as the fabric choice.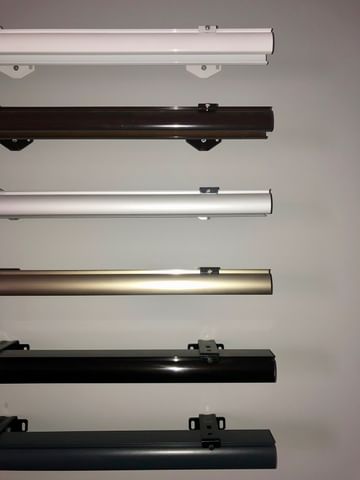 Colours of our headrails.
It might not seem like much at the point of ordering, but a black material choice teamed with a white rail? Or white tracks next to new, modern anthracite windows? They just don't look right.

For this reason we have had our tracks manufactured in 6 on trend colours. We have then available in White, Brown, Brushed Aluminium, Champagne, Black and Anthracite. And we have them made to look great, with a subtle curve in the design to look smooth and classy in any environment.
This is so important. Other suppliers use products to shade from the sun, that go brittle in the sun. That cannot be right surely?

We have special UV stabalising chemicals added to all of our vertical blind plastics to make sure that this doesn't happen. A blind from Reynolds is made to last!