Colours to stay on-trend this Spring
Staying safe at home puts the walls of our houses under more scrutiny than usual, which makes decorating an excellent way to pass the time.
Is the lounge looking tired, or are the kids' bedrooms way out of date? What about you – have you always dreamed of creating your own corner of peace to escape to? Now is the time. Plan exactly what you want to do (you have the time after all) then set to work gradually, taking daily steps to create the home that you really want. Choosing an on-trend colour scheme will help to make your home look more modern and will help to set the tone for an overall scheme or look. Match or contrast walls with carefully chosen soft furnishings, such as blinds and curtains – as many retailers are continuing to trade online. Reynolds Blinds will be offering a full online service, including quotes and telephone support to answer any queries that you may have in relation to materials, sizing or fitting.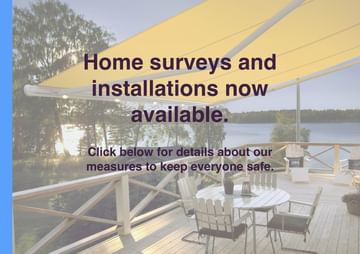 This is the image caption
We have an even bigger selection in out showrooms.
Speak to our experts about bringing your ideas to life